I'm having a moment. The brat is screaming to come out. I've been tired all day and generally fed up, and the brat in me wants to come out for a playful, verbal scrap.
I don't know why I feel like this. Change in the season? Hormones? Who knows? Who cares? She's not going away until she's put in her place, giggling all the way. She doesn't want to be told what to do, or so it looks. She doesn't want to be told what to do until she's made to, when whomever she's bratting to steps up to the challenge.
The 'big brat energy' in me spills over and I 'act up'. I put on my 'cutesy' voice, showing I'm playing around and not being just horrible (side note: the 'cutesy' voice is nothing to do with being a Little. I'm not a Little.) and away I go.
Disclaimer: The following is all in good fun and just playful messing around. We were smiling and laughing and using what I call the 'cutesy' voices. We're really mature, I promise! *shifty eyes* We're not in any kind of D/s dynamic, but we have our similarities. He likes to lead and take care of me, I respect him enough to let him. I don't do that with just anyone, only with people I deeply respect.
So, we're getting ready to go to bed and the joking ensues. He's jokingly moaning because he was the one who had to go and turn the downstairs light off. I take the proverbial out of said moaning. He tells me to come to bed, I say no. We go back and forth about housework (which I've all done as he's been at work) and how he apparently does all the work while I'm all defiant. I tell him to go screw himself.
He proceeds to give me three firm spanks on the ass for using 'bad language'. I retort that it's not. He says it is. I tell him to go screw himself once again. Four more spanks on the ass, again, for using 'bad language', saying that Violet (me, hello! *enthusiastic waving*) is going through another 'rebellious phase'.
It all ensues with good-natured bickering back and forth (about things that have become a running joke as our relationship has so far progressed) until the lights are off, we're in bed, and until we're too tired to carry on with the voices and good-natured poking and tickling, and we're laughing agreeing how mad we both are.
Needless to say, the 'big brat energy' was worn out, had her fun, and off we drifted to sleep.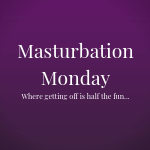 All my love,
Violet xx