CONTENT NOTE: Sexual fantasy theme.
Kitten has a surprise for you, Sir…
You watch me as I slow strip off the lingerie you chose for me. Little by little, my soft flesh is bare for you. My nipples puckering under the slight chill, a sheen of goosebumps dancing across my skin. A smiley crosses your lips.
'Turn around…' you order, and I do.
'Bend over.'
You see what you wanted for a long while now. The twinkle of the amethyst jewel framed in silver. The butt plug you didn't think I'd wear for a long time, before I felt ready. I've been ready for longer than you thought. A shaky breath leaves your chest. 
'My, my…' he says, getting up and walking over. 'What do we have here?' 
He runs his fingers up the back of my leg and over my behind, smacking it firmly. Involuntarily, I squeeze around the plug and I gasp. He chuckles. 
'Oh Kitten…' He swirls the jewel around with his middle finger, circling the plug around inside me. 'I'm going to have some fun with you…'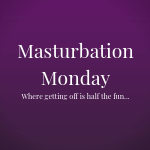 *One of my goals for 2020 is to be able to commission customised artwork for Life of Violet. If you would like to support my blog, be it for this, or you just want to keep your girl caffeinated whilst I write, please consider buying me a coffee. Xx