Here is the latest edition of a femdom fantasy. Enjoy!
He's completely bound to the bed. A soft scarf wrapped around his mouth, tight enough to muffle his speech, loose enough for him to clearly tell me to stop if he needs me to. Our eyes are locked as I grind my clit against his rock hard cock.
'Does that feel good?' I ask him. He nods, his eyes hooding over with a deep moan. For a long while I just grind, clit slickly running over the head of his cock until that alone makes me come.
His arms stiffen under the cuffs, hips moving only slightly under the restraints. I lean over him, placing a finger to his gagged lips.
'Shhh, don't come yet…'
When I look down at his cock it's raging, thick, veiny and solid. I enjoy watching him squirm as I tease him with my hands, circling my tongue along his tip.
'I could just make you come like this…' I suck the tip hard. He bites into the gag.
'But then I couldn't get to use you exactly how I want to tonight…That wouldn't be any fun, would it?'
He shakes his head, a shaky Mm-mm muffled into the fabric.
'So, do you want me to ride you?'
He nods.
'Ok. But you can't come until I'm satisfied, ok?'
Another nod. I straddle him, sliding the tip of his cock in between my lips.
'You're so close…you can't even move to put it inside.'
I pull his cock away ever so slightly.
'Perhaps I should just leave you like this and not let you come at all?'
Mm-mm. Mm-mm. Mm-mm.
'Ok, well since you're being so good…'
Slowly, I let him fill me, settling myself down to the base. His eyes close with a groan. Scattering feather light kisses along his neck, my lips caress his ear.
'Are you going to thank me? I don't have to take you inside me, you know…'
His eyes are needing, pleading me not to. His ankles swirl against the restraints as he muffles Thank you, Mistress.
'I just want to feel you inside me like this, and I don't want you to move your hips while I fuck you, ok?'
Yes, Mistress.
I fuck him just as I like, revelling in his desperate little whimpers as he tries his hardest not to come. I take so much pleasure in edging him until he's begging me to let him come soon, grinding my throbbing clit against him as I ride.
'Don't come yet…Control it…' I tease, grinding slowly. 'This cock doesn't belong to you, remember?'
All the time he thanks me. Thank you Mistress for fucking him. Thank you Mistress for tying him. Thank you Mistress for using him as I see fit.
His hips stiffen underneath me, whimpering, groaning, pleading that he's going to come soon and can't hold back any longer. I lean down, grazing my lips along his between the gag.
'You're so grateful. Grateful men get to come. You want to come?'
He nods, moaning as I squeeze myself at the base of him. I straighten up, pressing him into the bed grinding fast.
'Well then? What are you waiting for? Come for me.'
His chest pants under my hands, fists screwed tight in the cuffs, hips tilting up the ever so slight he can, grunts building into his gag until it reaches its crescendo, muffled exquisite noises as his eyes roll into the back of his head.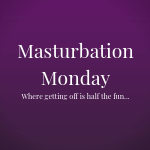 All my love,
Violet xx