He was taken aback by her command. He wasn't used to being ordered around.
'Did I ask twice?' she raised her eyebrow. 'Knees. Now.'
A small smile quirked at the corners of his lips, not taking his eyes off hers as he did.
'Yes, Ma'am.'
Watching as she slowly slides her black, lace thong down her smooth legs, he can feel the tension between them pulsing thick. Eyes level with her hips, he runs his hands up her soft skin of her thighs. She slaps them away.
'I didn't say you could touch me.' she says, placing her polished stiletto heel on his chest and pushing him down on to the floor. He is mesmerised by her standing atop him, powerful and supple. His cock strains against his trousers. Lowering down, she straddles him, the clink of his unbuckling belt filling the silent room. She crouches over him, grazing her lips against his ear.
'You're going to do as I say, ok?' she whispers. He nods, feeling her smile against his cheek.
'Good.'
Interlocking her fingers in his, she pins his hands above his head.
'Don't move.' she orders, sidling up his shoulders, resting her shaved pussy over his lips.
'You're going to please me, and I'm not going to stop until I'm satisfied. Do you understand?'
'Yes.' he whispers shakily, unable to reach her smooth lips until she lowers down just a little further. Until then, she will teases him with what he can't have.
'Yes, what?' she asks, lowering further but hoisting herself back up when she sees him trying to kiss her. He groans.
'Yes, Ma'am.'
Finally, his lips meet her pussy. Gripping her hands tighter, his cock rages in his pants. God, she tastes incredible. He runs his tongue along her lips, placing delicate kisses and licks on her silky, slick clit. A soft moan purrs above him while she grinds her hips over his face.
He laps at her luscious nectar, aching to be inside her but not wanting her to stop. Her thighs quiver either side of his face, hushed groans filling his ears as she rocks harder. He hums against her lips, lost in the gorgeous feeling of her clenching around him as he slips his tongue inside her. The sounds she makes at her climax is exquisite, letting him to gently kiss and circle his tongue on her clit as she comes down from her high.
Without time for him to think, she captures his lips in hers, cupping his face in her hand, tongues dancing with the other, as she pulls his cock from his pants and lowers on to him. Frantically, she rides him, bouncing on his cock, pressing her hands firmly into his chest.
He watches her awestricken, her beautiful face contorted as she uses him, taking all the pleasure she desires. He aches to touch her, desperate to clutch at her hips, to tear down the lace cups of her bra suck her nipples into his mouth, biting until she comes as he knows she loves. Watching her full breasts bounce against the lace, he reaches up, but is caught off guard by a swift smack to the cheek.
'No.' she orders, grinding her hips hard into his. He gasps, 'Don't touch until I say you can.'
A white hot rush prickles along his skin. God, that was hot. And to his surprise he wanted more. His eyes hooded over, a low moan rumbling in his chest.
'Ohh…so you like getting slapped, do you?'
Before he registers what he's doing, he finds himself nodding.
'You want more?' she teases. He nods again, his fingers bunching up the fabric of his trousers. He wanted more so badly. Another swift smack graces his other cheek. The sweet shock send his hips thrusting deep into her. She slaps again.
'Yeah?' she groans. Smack! 'You like that?'
'Yeah…'
Smack!
'Yeah…?' She slides up, riding on just the tip. He can barely look clearly, lost the sweet torture and sway of her breasts. If she keeps this up for much longer he's going to come.
She feels him tensing. His strained grunts grow louder, panting through gritted teeth when suddenly, she lifts herself off him, straightening down her skirt.
'Wha…What are you doing?' he stares up at her in disbelief. Surely she wasn't going to deny him. Watching her with ragged breath, she walks over the bedroom door, turning around to flash him a piercing stare that saw straight through him.
'You're going to have to please me more if you want to come.' she says. She hooks her finger beckoning him in.
In total uncharacteristic obedience, he follows her inside.
'Yes Ma'am.'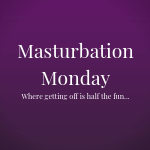 *Picture – Pinterest