CW: Electro play. 
I keep my hand tightly gripped around the smooth piece of silicone in my hand.
Slowly we move. I graze the heels of my feet up your thighs and press them into your tight buttocks, guiding you deeper into me. A moan rumbles away against the heightened sensitivity of my skin in the crook of my neck, sending sparks shooting through my nerves. I gasp.
Every gentle thrust is more electric than the last. I run my hand into your dark hair and you sink your head into my hand, giving in to the tingles I trace along your scalp. I move them down into your beard and across your lips. Your eyes are screwed shut, face contorted, possessed by the elated pleasure we feel through our mutual connection.
You squeeze at the silicone in your hand, connected to me by wires to the electricity as if it's your very lifeblood. Even on the lowest of settings, our sex is so palpably sensitised, even more sensual. You tease my nipple with the tip of your finger and I squirm delighted at the sharp, tingling shock that dances over the swell of my breast.
When you start to kiss them, swirling your tongue around the tip, the entwinement of wet and dancing sparks has me melt. They can be a little uncomfortable if we turn up the heat, or if we really tease with the tips of our fingers. But coupled with the adrenaline pumping through our veins as we sweetly make love to one another, it feels nothing but ecstatic.
What I find so particularly touching, is the sparks between our lips as we kiss. We giggle at the itchy tickles on the soft skin of our lips, yet bask in the electricity, so real and figurative, between us. I smile at each tender zap as your lips touch mine. Intertwining with mine. Joining your hardened flesh into my centre, fitting together like perfect puzzle pieces until the sparks consume us, elating so high we float on air…basking in afterglow…even hours later.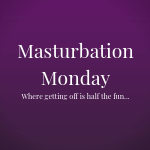 *Picture – Pinterest