The man's eyes roll into the back of his head as I circle my hips. He feels incredible inside me and I revel in the slickness of his rock hard cock against my walls.
He holds on to my hips, tracing his fingertips over my skin as my hands press against his chest. The only sounds in the room are of our heavy breaths and moans.
All the while he's watching. Eyes dark, teeth biting in to his bottom lip, loosening the tie around his neck. I glance over my shoulder at him sitting in the chair in the corner of the room. Our eyes lock.
I never see him look so primal as when we do this with other men. His eyes, so bright, turn dark, wild, jealous. Like he enjoys feeling the seething, green-eyed monster scuttle its way through his blood, so he can thrive in feeling possession when he fucks me straight after the men leave.
I enjoy it too. Teasing him as I make these men whimper and come against my breasts, all the while fucking my husband with my eyes, daring him to fuck me better. I love drawing out this animal in him, however fucked up it may be.
The man underneath me thrusts up into me. My tits bounce against the force. His moans are beautiful.
'Yeah baby?' I breathe. 'You like fucking me?'
'Arrgh yeah…'
I bend down and kiss him.
'Harder.' I beg. Under my hands his chest grows taut.
'Yeah?' he growls, 'You want it harder, babygirl?'
Running my hand through his silken, spiky hair, I straighten up as he runs his hands up my back, holding me by ribs as he goes even harder. I gasp.
I look over my shoulder. On my husband watches, fists clenched and knuckles turned white, his cock straining against his trousers. I stare straight into his devilish, jealous eyes with a wicked stare of my own.
'That's it, baby…' I moan as the man starts to come underneath me. 'Fuck me…'
#FantasySmutFriday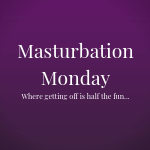 *
*Picture – Pinterest